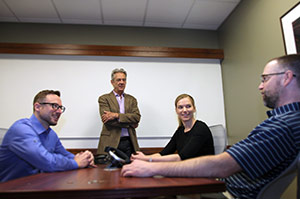 Helping Judges, Juries and Key Witnesses Understand Construction Industry Issues
PrayWorks is currently acting as a court appointed Special Master for a multimillion dollar project in West Virginia.
This work came through PrayWork's role providing litigation support. Legal cases involving the design and construction industry require a high level of industry-specific knowledge, often from a number of sub-experts on specialized issues.
You need an expert who not only has a thorough understanding of the issues, but who can explain them in understandable language to judges, juries, lawyers and other key players in the legal process.
With over 40 years of experience in the building and construction industry, Dave Pray is able to understand the nuances of your case and pull together the right team of experts to support your case. Services include:
Expert Witness – Expert witness support on legal cases involving building and construction industry issues