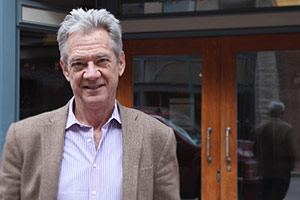 Experience + Innovation = Dave Pray
David Pray has more than 40 years of experience in commercial, institutional, and residential construction as the founder and president of Pray Construction Company and the principal of PrayWorks. Since selling Pray Construction Company in 2005, Dave's second career (as the leader of PrayWorks) has assisted clients as an owner's rep, and/or providing development support, early stage deal analysis and, for the legal community, litigation support.
"Dave's leadership was the glue that held together all the vendors and partners involved in our Brooklyn Bowl Las Vegas project." – Ray Sedey, McCarthy Building Companies
As founder and president of Pray Construction Company for 25 years, Pray completed projects in 19 states totaling more than $500 million in value. He is a former Ernst & Young Entrepreneur of the Year, past chairman of the International Forum Board for YPO/WPO, and a current active participant in the Lean Construction Institute.
40 years of diversified, integrated design to delivery building experience in the Mid-Atlantic region with an intense, diligent approach that has developed a proven history in delivering projects on time.
Proven innovator who brought the "design-build" concept to the regional marketplace with great success and who is introducing the latest "lean construction" methodologies that have delivered eye-opening time and cost saving results around the world. Dave is knowledgeable and experienced in Integrated Project Delivery (IPD) and the implementation of the Last Planner System which can dramatically increase productivity, reduce waste and reduce cost.
Extensive vendor and resource network including builders, trade partners, and design professionals as well as accountants, lawyers and other skilled third parties need to get the job done. Dave knows who to recruit for your team based on past performance history as well as current work load. You need a deal maker on board….one that can not only do the deal but translate that to writing. Dave can lead this process.