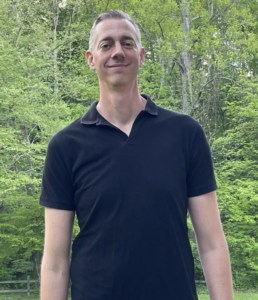 In 2021, PrayWorks welcomed Josh Pray to the team. A civil engineer, Dave was thrilled to bring Josh's talents on board and to transform PrayWorks to a family business. Having his son involved provides Dave stimulation and fresh passion for the business.
Josh has ample experience in major construction projects including work for Ahern and Associates on a bridge project in Dayton, Ohio, a $600 million tunneling project in Northern Kentucky, and as a field inspector for Crossroads Engineers in Indianapolis, IN. Most recently, Josh was a project manager at Amherst Madison, where he managed several large projects  including a $7.5 million dollar dock refurbishment at Marathon's Catlettsburg refinery and the topside construction of five unloading barges. At Amherst-Madison, Josh worked on numerous marine construction and dredging projects for the USACE. Josh's early work in the hospitality industry in Colorado and Las Vegas honed his incredible people skills, which is critical in this business. 
Josh's talents and experience are ideal for his work at PrayWorks. He is learning the magic of the owner's rep work with his involvement in the varied work with the Kanawha County Public Library, FritoLay Warehouse and Brooklyn Bowl in Philadelphia.