Bailey & Glasser Bring New Vision to 209 Capitol Street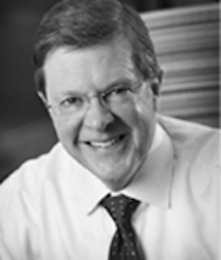 Trust and relationship are two words that seem to come up often when discussing Dave Pray. They also happen to be two words that matter a great deal in the legal industry.
When Bailey and Glasser, a highly respected law firm formed in 1999 and now with presence in eight states, wanted to develop a unique and historic presence on Capitol Street in Charleston, WV, they knew where to start.
Ben Bailey is a co-founding partner at Bailey and Glasser. "Dave Pray was actually my client 25 years ago," he said. "He built my first office when I ventured out on my own. So when it came time to take on the challenge of renovating this historic building at 209 Capitol Street, it wasn't hard to know who to call."
The historic structure known as the McCrory Building was re-opened in 2008 and quickly became known as a showcase that exhibited the unique culture of Bailey and Glasser and the unique skills of Dave Pray and his PrayWorks firm.
"Dave understands the vision, then anticipates problems ahead of time. With Dave, there are far fewer surprises because they are dealt with ahead of time. He knows when to push, and when not to push. He's incredibly thoughtful and thinks outside the box, but knows when to stay in it."
The building, purchased from the Charleston Urban Renewal Authority (CURA) in 2007, came with many delightful and frustrating characteristics that you might expect from such an historic structure. Dave Pray was brought in from the beginning to lead the renovation project.
"Dave's sensibilities made him the perfect guide to achieve many of our aesthetic and end-user experience goals," said Bailey. "In addition to the complexities of restoring an historic building, we had a unique need for excellent acoustics; Dave figured that out. We have a unique culture that Dave needed to assess and design functionality around; he figured that out, too."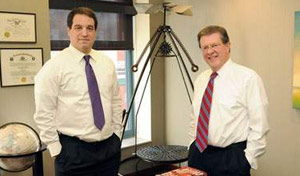 The combination of modern business needs and historic preservation requirements can be quite tricky. Dave and the Bailey and Glasser team worked closely with the West Virginia Historic Preservation Office to ensure alignment with detailed requirements needed to receive the tax credits that helped the project make sense financially.
Historically speaking, the development would have to include a busy first-floor that bustled with activity observed from large street-level windows. Pressed tin ceilings needed to be preserved. Unique artifacts and portals into the past, such as a heavy metal fire door, add a powerful sense of place and history.
Practically speaking, the development needed to wrap around how Bailey and Glasser envisioned their attorneys working. "In most big law firms, the attorneys are separated from the client meeting areas. Our culture called for a more collaborative environment with a mix of large and small meeting areas, and enough space for attorneys to meet with clients in their own offices."
Bailey shares a passion for stimulating spaces, and the firm's vision was deeply understood and executed through Dave Pray. "Dave is a builder with an artist's sensibility. He understands what motivates all the key players. He knows the roles of each building specialty involved, including the trades, to make it all come together."