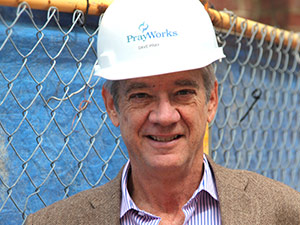 Bringing Your Vision to Reality
Building owners are motivated by many things: business goals, social and community goals, and sometimes just a driving personal vision to achieve something meaningful and lasting.
However, depending on your organization's experience in creating built environments, many challenges can present themselves. According to a recent survey of the PrayWorks client community, the top challenges you face are:
Bringing the final project within or under cost estimates
Avoiding unexpected disruptions
Ensuring all vendors are communicating and operating in a unified manner
Developing RFP's and scoring criteria
Finalizing project within the expected time frame
Identifying quality vendors with appropriate qualifications
Gaining open and honest feedback about project status
Here is how we address these challenges.
All team members on the ownership side of a building project are passionate about great results. However, depending on your role, you most likely have varying priorities:
CEO: Does the project represent the vision of the organization? Does it meet the needs of the employees and other end users? Will it delight board members and shareholders?
CFO: Will the project deliver a return on investment? How are aesthetic, functional and financial interests being balanced towards the stated goal? Are there ways to save money yet yield the same result?
COO: How can we minimize disruption to the operations of the firm and the project team members? Are there best practices being implemented that will save time and money? Can we document new best practices for future use?