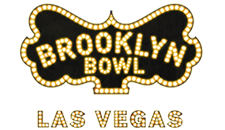 Brooklyn Bowl Brings Innovation to Entertainment

What do you get when you cross a bowling alley with a live music venue?
Brooklyn Bowl, of course.
"My family and I were out bowling, years ago," said Charley. "We had the best time, but we couldn't get around the fact that the food was expensive and kind of sucked. The whole experience could have been so much better."
"Someone with Dave's experience and collaboration skills can anticipate and solve problems before they even develop."
Charley and his business partner Peter Shapiro developed Brooklyn Bowl, a multi-purpose entertainment venue with a bowling alley, concert hall, bar, and restaurant, in 2009. Since then, two other locations, London and Las Vegas, have launched with more to come. Live acts as diverse as QuestLove (of The Roots fame) and Guns'N'Roses have performed in the original venue, and the reputation of the organization is growing among artists and visitors. Brooklyn Bowl was recently featured in a Fast Company article, "7 Lessons Brooklyn Bowl's Founders Learned the Hard Way."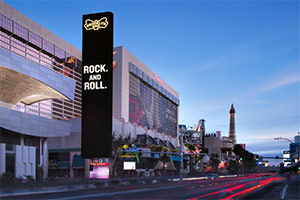 Las Vegas is where Dave Pray enters the picture. "Dave and I have actually known each other since high school in Lawrenceville, NJ. I knew Dave's building history, and I knew he was always looking for something new."
The Brooklyn Bowl co-founders largely took on the construction of the first Brooklyn Bowl on their own. "I wasn't qualified to do things on my own in the world of performance venues, but we did a good job guiding things on our own with what we knew on that first venue in Brooklyn, NY."
Dave Pray was brought into the Las Vegas project in the role of owner's representative. Dave's vast building experience quickly added value to the project.
"Someone with Dave's experience and collaboration skills can anticipate and solve problems before they even develop," said Charley. "An owner's rep like Dave brings tighter control over decisions and manages scope better so the owner is much more confident and vendors have much clearer decision paths. It eliminates the 'he said/she said' dynamic."
Dave's impact on the Las Vegas venue was so tangible that he was asked to help lead the newest Brooklyn Bowl venue scheduled for Chicago. His penchant for innovation will facilitate the infusion of lean construction and IPD methodologies into the latest effort. "Dave is always looking for something new to add to what he already knows," said Charley. "He has an amazing work ethic, and he's been on every side of things. The nature of Dave's process and personality is such that people bring their A games."