Improving Building Experiences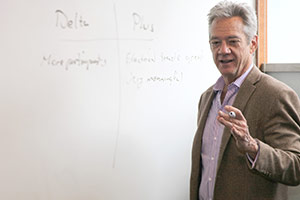 PrayWorks is a trusted adviser within the built environment. We provide owner's representative services to orchestrate an improved building experience and outcomes for all parties involved.
PrayWorks provides a unique owner's representative service model that augments an owner's internal team resources with fully integrated , independent management services.
We primarily work with growth-oriented, entrepreneurial organizations who want to bring their building project visions to reality in the most creative, dependable and cost effective manner. We either become Ownership's temporary facility department or supplement their existing staff.
PrayWorks delivers a value-added, integrated process that brings the project to the marketplace in a way that delivers an improved experience for all parties involved (owners, design professionals, builders, and trade partners) from design to delivery.
PrayWorks is led by Dave Pray, one of the most respected and visionary industry leaders in the Mid-Atlantic region and a nationally active owner's representative.