Involving all Participants in all Phases of the Process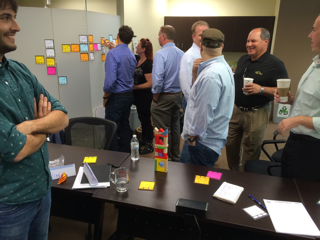 Integrated Project Delivery is a forward-thinking strategy for integrating people, systems, and practices into the building delivery process in order to develop the owner's vision into reality.
In order to harness the talents and insights of all participants, key designers, builders, and end-users are involved in all phases of the process, from early design through project completion. When everyone's interests are aligned, traditional silos disappear and ideas flow freely.
Joint project control by the owners and key designers and builders reduces waste and optimizes efficiency through all phases of design, fabrication, and construction. Ultimately, this system allows common sense, efficiency, and shared goals and incentives to triumph, for a lower cost and more satisfying result.
Additional resources for learning about IPD: